---
NEWS: Unfortunately, we will no longer be accepting new compensation claims.
Your questions about our service and flight delay compensation claims

Use the section headings below to help find the answers to your questions


---
Q. Who are FairPlane UK?
Answer
FairPlane is a company that operates across Europe, helping individuals to make successful compensation claims for delayed, cancelledand overbooked flights. The company was first established in Austria 2012, with the dedicated UK company (FairPlane UK) launched in 2015. FairPlane UK operate unique systems and strategies in order to provide airline passengers with the best possible, risk free, opportunity of making a successful claim. FairPlane UK is a law firm registered with and regulated by the Law Society and theSRA (Solicitors Regulatory Authority).
Q. How does FairPlane work?
Answer
At FairPlane UK we have access to a variety of flight related data that we use to aid us in our work. These include databases of historic weather conditions and aircraft movements. In addition, our lawyers are fully versed in the most recent European law in regards to flight claims. It is because of this knowledge and experience that we are almost able to guarantee that if we take on your claim, we will be able to obtain for you, any compensation you are owed. Our charges are based on success…so there is nothing to pay unless we obtain any compensation for you from the airline. There are no up-front charges or hidden costs.

You can use our flight delay compensation checker to see if you have a valid claim. For more details about the claim process, please see the How it works page on this website.
Q. How much does FairPlane UK charge for its services?
Answer
FairPlane UK will only charge a fee depending on the amount of flight delay compensation we manage to obtain for you. This performance-based fee is a £25 Admin Fee plus 25% + VAT of the compensation recovered. …but only if you win.
Q. Why should I use FairPlane's services, when I could make a claim myself?
Answer
Whilst it may be physically possible for you to make a claim for flight compensation yourself, the service FairPlane UK provides brings with it many benefits. In the first instance by asking us to take on your claim, you instantly step away from the effort and stress that potentially accompany making a claim. Secondly, we bring with us expertise and experience. Our lawyers have already succeeded with thousands of flight delay claims against the airlines. We have access to multiple databases on flight movements, weather, airports and on European and national passenger law. The combination of the flight data made available and legal expertise enables us to maximize your chances of success and shortens the processing time significantly. 80% of all flight delay compensation cases received are concluded with the maximum amount of compensation paid. Finally, you will no doubt of read in the national press that the airlines are often far from accommodating when faced with claims for compensation, even when they are totally legitimate. We hear stories all the time about how requests for compensation are denied incorrectly or simply ignore when made by individuals. The airlines know they can't ignore us, and we will ensure that your flight delay compensation claim is taken seriously and processed quickly by the airline. We will strongly enforce your right to any flight delay compensation you are legally owed.
Q. Will making a claim for flight delay compensation require me to do a lot of work?
Answer
If you instruct us to make a delayed flight claim on your behalf, we will carry out all of the work required to successfully obtain any compensation you are owed.

Initially we will write a long legal letter to the operating airline and then issue legal proceedings if they refuse to agree to pay your flight compensation.
If legal proceedings are issued, we will be responsible for all fees and costs in the event that the case is lost. We will carry out all of the work required up to and including any hearings in court. Don't worry though – you will never need to attend court and the only thing we may ask is you to do is to send us your plane ticket or other proof of flight, which is often required to issue legal proceedings.

Of course, you could make the claim yourself, but then you would need to write the letter of claim and prepare any legal small claims proceedings. These can be complicated as can the small claims process itself. If you went ahead on your own and were to lose, you might be asked to pay the airline's legal costs and you will also have lost the court fees, which you would have paid for along the way.
Q. How long with it take to make a delayed flight compensation claim?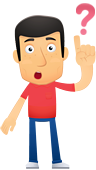 Answer
Unfortunately, we cannot accurately say how long your delayed flight claim will take to process. We write a legal demand letter setting out your delayed flight claim to the airline as soon as we receive your instructions to act on your behalf, and within that letter, we are legally required to offer them 21 days to respond. Many airlines reply much quicker than the maximum 21 days allowed and some will even pay the flight compensation during this period.

In some cases the airline will contest the claim, but others will agree to pay the full delay compensation. If a claim is defended by the airline, we may then have to issue legal proceedings to enforce your right to delayed flight compensation. If legal proceedings are issued, the timescale we have to comply with is dictated by the Court and can take up to 6 months. On balance, the best indication we can give you as to how long your claim for flight delay compensation might take would be based on the average time of a claim from start to finish, and that is currently 61 days. It might well be much quicker though. Our fastest took just 7 days!
You can get the ball rolling straight away by using our Flight Delay Compensation Checker to see if you may have a valid claim.
Q. What happens if I lose my claim for flight delay compensation?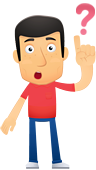 Answer
FairPlane cover all risks using insurance, so that if you were to lose your claim for delayed flight compensation, there would never be anything to pay.

You may have heard the phrase 'No Win, No Fee'. This means that we only charge you a fee for our services if we are successful in claiming flight compensation for you. If we are not successful, then you wouldn't have to pay us anything and the insurance we take out would also cover all potential court or barrister fees we might have incurred in pursuing your case. The insurance also covers the airline's legal costs, which from time to time we are ordered to pay by the court.

If you were to make a flight delay compensation claim yourself through the small claims court then of course, you would have to take the risk of shouldering these legal costs yourself.

In addition, you would have to pay the court issue fee of up to £70 and any hearing fee (another £100). We pay these costs on your behalf if you choose FairPlane UK to assist you in making your flight delay compensation claim.
Q. I tried to make my own claim against the airline, but they told me I was not entitled to flight compensation. Can FairPlane help?
Answer
In a word, yes. We are regularly contacted by passengers who have tried making a claim for flight compensation themselves by writing directly to the airline. The airlines will often either ignore the passenger's request or simply say they are not entitled to receive the compensation for the delayed or cancelled flight.

We will look at the circumstances of the delayed or cancelled flight and let you know straight away whether or not we think you have a right to claim flight compensation. If we think you have a case, then we will write to the airline on your behalf.

We have been successful time and time again when helping clients who have tried and failed to obtain flight compensation from the airline themselves. The airlines often take this approach because they know that passengers will not issue legal proceedings against them if they do not pay. FairPlane won't let this happen!
Q. What is a flight compensation claim?
Answer
European Regulation EU261/2004 states that if you have experienced a flight delay of more than three hours, been denied boarding or had your flight cancelled, then you may be eligible to make a claim for flight compensation against the airline that you were travelling with.

Passengers are entitled to claim up to €600 (approx £450) per person.

The law applies to the following:


Flights departing an EU member state
Flights landing in an EU member state that are owned by an EU based airline.

The quickest and easiest way to find out if you can make a claim for flight delay compensation is to put some basic details about your flight into the compensation calculator on our
Flight delay compensation
page.
Q. How quickly after my flight claim is settled will I receive my compensation?
Answer
When we receive your flight compensation from the airline, we immediately send you and email and a text message. You will then be asked to provide your bank details, which we hold securely. We deduct our fees from the compensation obtained from the airline and then send the balance straight to your bank account. If you bank with HSBC, Barclays or Lloyds, the payment should arrive in your bank account within a couple of days. Other banks can take longer.
.
If you would rather not have the compensation paid directly into your bank account, we will send a cheque to your home address. A small administration fee will be required for this service.
Q. How do I know if I can make a claim for flight compensation?
Answer
Whether you can claim flight compensation, and the amount you can claim, depends on a number of factors including:

Are you departing from an EU country?
Are you arriving in an EU country?
How long was your delay?
How far were you flying?
What caused your delay?
What airline did you fly with?
How long ago was your flight?

The easiest way to check if you have a valid flight delay claim is to use our free flight claim checker. All you need to do is enter your flight date and number and we will give you an instant decision on whether or not we think you can claim.
Q. How much compensation can I claim?
Answer
The amount of flight delay compensation owed to you depends on several factors. Firstly your flight must have been delayed from arriving at your final destination by at least 3 hours. If your flight was cancelled or you were prevented from boarding your flight, you may also qualify to make a claim.

The table below sets out the amounts of confirmation available as set by EU law. The amounts are fixed, and are not related to the cost of the ticket.


| | | |
| --- | --- | --- |
| Flight Distance | Length Of Delay | Compensation Amount |
| Up to 1,500km | 3 hours or more | €250 (£210) |
| 1,500km-3,500km | 3 hours or more | €400 (£340) |
| Over 3,500km | Between 2 EU Member States & 3 hours or more | €400 (£340) |
| Over 3,500km | 3-4 hours | €300 (£255) |
| Over 3,500km | More than 4 hours | €600 (£510) |
*Compensation calculated Feb '17 rate of £1: €1.18 and rounded to the nearest £5.

You can quickly find out if you have a claim and how much you might be owed by providing us with a few details about your flight either by contacting us directly or by using the form on the
MAKE A CLAIM
page of this website.
Q. Can I claim flight compensation for a missed connecting flight?
Answer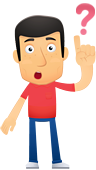 The EU Regulations allow a passenger to claim delayed flight compensation if they missed an onward flight due to the delay or cancellationof a preceding flight provided:


The preceding flight took off in the EU and;
The delay or cancellation meant that the time for the connecting flight had either passed OR that the time was shorter than the official connecting minimum times published by the connecting airport and;
The passenger arrived more than 3 hours late at the ultimate destination
The tickets were booked together
These rules sound complicated so it is always worth checking with FairPlane UK if you missed your flight connection due to a delay to your first flight.

Q. I turned up for my flight but the airline had overbooked the seats. Can I claim for delayed flight compensation?
Answer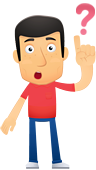 It is quite common, particularly for budget airlines to overbook flights as they know that, on average, several passengers will fail to turn up for a flight. The trouble is that sometimes all of the passengers turn up, and when this happens, some will not be able to fly. This is the airline's fault and is caused by their attempt to maximise profits.

To qualify for delayed flight compensation you must have checked in on-time and arrived at your final destination more than 3 hours later than if you had got on the original flight. If the airline offered you a replacement flight which got you to the destination less than 3 hours after you were previously scheduled to arrive, you would not have a claim. You must arrive more than 3 hours later than originally planned. 'Arrived' technically means when the plane doors open – not when you get to your hotel.

Finally, be aware that airlines will often ask for volunteers to miss an overbooked flight and may well offer compensation in return. However, it is likely that they will offer less than that to which you are legally entitled to. We would always recommend that you don't settle for anything less than the amount specified under EU rules.
Q. I booked a package holiday which included a flight that was delayed. Can I claim flight delay compensation?
Answer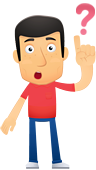 The fact that your booking included different elements does not affect your right to claim compensation. The key issue is whether or not the delayed flight would qualify for compensation under the EU rules:


The flight must have been delayed from arriving at your final destination by 3 hours or more

The delay must have been within the control of the airline (i.e. not weather issues or similar)

The flight must have taken off from within the EU or landed in the EU and be an EU owned airline.

There is sometimes the potential for confusion when the the question is asked in regards to whether a claim can be made on behalf of a child. The answer is it can, provided that something was paid for their airline ticket. It is not uncommon for offers to be made as part of package holiday deals where 'Children go free' or similar. If this is the case, then a claim could not be made on the child's behalf.
23-09-2019
Thomas Cook including Thomas Cook Airlines has today announced that it is going into liquidation. All current flights and holiday bookings have been cancelled as a result.