What is a flight compensation claim?

When you travel by plane in the European Union (EU), your consumer rights are protected under European regulations. European Regulation EU261/2004 states that If you have experienced a long flight delay, been denied boarding or your flight was cancelled, you may be eligible to make a flight compensation claim against the airline that you were travelling with. Air passengers in England and Wales have up to six years from the date of the flight to make a flight compensation claim.

Who can make a claim?

To qualify for compensation, you must be able to answer 'YES' to all of the following questions: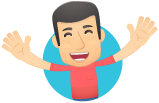 Have you flown in the past six years?

Did you take off from within the EU or arrive in the EU aboard an EU based airline.

Were you delayed by more than 3 hours or your flight was cancelled?

Was the delay due to reasons other than 'extraordinary circumstances' ? (Read more about extraordinary circumstances here).

How can I make a claim?

You can make a claim for flight delay compensation in just 3 easy steps: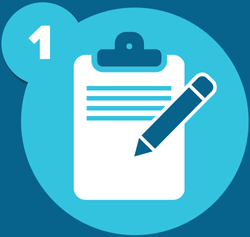 Provide us with a few basic details about your flight
We negotiate with the airline on your behalf
You receive your compensation
How much compensation can I claim?
Levels of flight compensation are set by European law between 250 Euros and 600 Euros. The exact amount you might be eligible to claim depends on the distance flown and the length of your delay. The cost of your ticket has no bearing on the amount of compensation you receive.
| | | |
| --- | --- | --- |
| Flight Distance | Length Of Delay | Compensation Amount |
| Up to 1,500km | 3 hours or more | €250 (£210) |
| 1,500km-3,500km | 3 hours or more | €400 (£340) |
| Over 3,500km | Between 2 EU Member States & 3 hours or more | €400 (£340) |
| Over 3,500km | 3-4 hours | €300 (£255) |
| Over 3,500km | More than 4 hours | €600 (£510) |
Is there a quick way to find out how much I might be owed?

You can find out very quickly and simply if you have a case for a claim and how much compensation you might potentially be owed by completing the Flight Delay Claim Form on
this website. It only takes a minute and you'll just need to provide some basic details about your flight.

Can I make a claim for flight delay compensation against any of the airlines?

Yes, if the circumstances of your delay or cancellation meet the criteria required to make a claim (see the section 'Who can make a claim?' above). We are happy to pursue any of the airlines on your behalf for compensation, however big or small they may be. To see a list of the airlines we regularly deal with, and to find out which of them are more willing to pay compensation than others, take a look at the Airline Claims page on this website.

Nothing to pay if your claim is not successful

We operate on a No Win, No Fee basis which means that you don't have to pay for our service unless we are successful in obtaining the compensation you are owed. Our fees are taken from the settled amount, so you will not have to pay us any money directly for the work that we undertake on your behalf.

Is there any legal risk involved?

There is absolutely no legal risk to you whatsoever. We safeguard you financially should your case be lost.

Can I make a claim myself?

You can try to make a claim yourself, but there is plenty of evidence to suggest that airlines will do everything they can to make this a difficult and time-consuming process for you. Claims made by individuals are routinely ignored, even when they are valid. Our legal expertise and experience ensures that this won't happen to your claim. We'll also take all of the effort and stress out of the process, and you will never be asked to attend court.

I've still got questions. Is there anyone I can speak to directly about my claim?

Of course! We've tried to make it as easy and convenient as possible for people to get in touch with us. Unlike any other flight compensation companies, our office is based in the UK, so our staff are available to speak to you during standard working hours from Monday to Friday.

For information on compensation claims, this page on our website lists ways you can get in touch with us.You can email, telephone or even text us to arrange a call back to discuss your delay and the compensation you could be due.