Our Service & Our Charges
Will airlines really pay flight delay compensation of up to £540 voluntarily?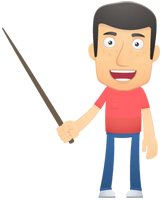 Airlines rarely pay flight delay compensation voluntarily. 70% of our customers report that their own attempts to obtain compensation directly from the airlines are either rejected as being invalid or ignored entirely.

Our extensive experience in flight compensation cases, coupled with our legal expertise, ensures we are able to enforce your compensation claim...meaning you can't be ignored. With access to extensive historical databases of flight movements, airports and weather conditions we are able to check the excuses often provided by airlines when first approached for compensation and counter many of the arguments.

We are able to guarantee that almost all of the cases we take on will prove to be successful.

Our service at a glance


Our Service
FairPlane UK

FairPlane UK are a law firm regulated by the SRA (Solicitors Regulatory Authority)

We are based in the UK

We offer a Now Win, No Fee service

We use real time and historic flight data to help enforce your claim

We use real time and historic weather data

to help enforce your claim

We will send a legal letter to the airline making your claim for compensation

We use a qualified lawyer to check all claims
We will take legal action against the airline if necessary
We insure your claim so you never face any financial risk
There is no requirement for passengers to attend court or be involved in legal proceedings
Court fees are fully funded
You only have to pay our fees if your claim is successful
---
In this section we provide you with details on the following:
How we will deal with your claim
Our service and timings
Our Charges
How to complain

How we will deal with your claim
On receipt of your instructions, we will write to the airline allowing it 21 days to pay the compensation you are entitled to. If we need any documentary evidence of your flight (boarding card, booking emails etc.), we will contact you. It is not possible for you to have more than one organisation acting on your behalf to claim your compensation. If you have already instructed anyone else, please contact us immediately.
Your claim will be dealt with by our experienced team, and Daniel Morris, Head of Litigation qualified for more than ten years as a Solicitor, will have responsibility for the overall supervision of your claim.
We will claim the sum we mentioned to you when we write to you, but we will NOT claim any additional losses you may have suffered as a result of the problem with your flight.

The service we provide
The service we will provide to you will include the following:
We will review your claim regularly.
We will advise you of any changes in the law.
We will advise you of any circumstances and risks of which we are aware that could affect the outcome of your claim.
We will issue court proceedings on your behalf whenever necessary. We will not delay your claim by seeking your prior approval but will always keep you promptly advised.

The Timing of your case
After allowing the airline 21 days to respond to our initial complaint, we will send the first letter on day 22. The second letter is sent 14 days after this and we then do a full flight check to confirm your claim meets all the requirements necessary. This can take between 1 and 4 weeks.
We estimate your case will take between 10 and 12 weeks to conclude. This is however completely dependent on your specific case and the responses we receive.

FairPlane Charges
We agree to act for you on a "No win, No fee" agreement, known as a "Conditional Fee Agreement". Under this agreement we will not charge you anything if you do not receive any compensation. If however we recover any compensation for you, our charges are a maximum of:
25% plus VAT of the compensation and interest we are due to send you and
A fixed administration fee of £25 inclusive of VAT.
We will keep whatever we can recover from the airline, for our costs and disbursements (the money we have laid out on your behalf) plus VAT.
We do not make any separate charge for sending you your compensation by electronic bank transfer to a UK bank but if you require a cheque, or need the money transferred to an overseas account, then we will incur additional bank charges, and we will therefore make an additional charge to you as follows:

Payment to you by cheque: £4.80 inclusive of VAT
Payment to a bank outside the UK: £20.40 inclusive of VAT

(in the below we refer to a) to d) above as "Our Guaranteed Charges"). Please note that if you are travelling in a group or with family members, these charges apply to each member of the group.
We will bill you for our charges when we send you your compensation, and we will deduct those charges from the money we send you. If you accept vouchers, replacement travel or any other benefit from the airline as a result of your claim, our charges will be based on the reasonable value of that benefit. If payment is made directly to you,
NB. We are also legally required to let you have an estimate of our charges, and we will notify you if our estimate changes. We estimate that if proceedings are issued, then our costs will be around £1,200, and that without proceedings, our costs will be around £200, but once again this formal notification has little relevance to you because you will never have to pay us more than Our Guaranteed Charges.

We confirm that:
We will never charge you more than the sums set out in a) to d) above.
If we do not recover any compensation for you, then there will be nothing whatsoever for you to pay.
Whatever happens, there will never be an outcome in which our charges exceed the compensation we recover for you.

Please note that it is not permissible for you to have more than one organisation acting on your behalf to claim your compensation. If we carry out work on your behalf but we cannot recover your compensation because you have also instructed another organisation to do so, you will be liable to pay us items a) and b) of our Guaranteed Charges.

Complaint handling
This firm is committed to high quality legal advice and client care, however if at any point you are unhappy or concerned with any aspect of the service we have provided for you, or about any charges we make, then please contact Daniel Morris (our Head of Litigation) on Tel: 0870 766 9997, or by e-mail (daniel@fairplane.co.uk) or by post to our office.
We have eight weeks to consider your complaint, but if we have not resolved it within that time or you are not satisfied with our handling of your complaint, you can ask the Legal Ombudsman, (Legal Ombudsman, PO Box 6806, Wolverhampton, WV1 9WJ www.legalombudsman.org.uk E-mail - enquiries@legalombudsman.org.uk Tel: 0300 555 0333) to consider the complaint.
The Legal Ombudsman will look at your complaint independently and it will not affect how we handle your case.
Before accepting a complaint for investigation, the Legal Ombudsman will check that you have tried to resolve your complaint with us first.
Normally, you will need to bring a complaint to the Legal Ombudsman within six months of receiving a final written response from us about your complaint or within six years of the act or omission about which you are complaining occurring (or if outside of this period, within three years of when you should reasonably have been aware of it).
The Solicitors Regulation Authority can also help you if you are concerned about our behaviour. This could be for things like dishonesty, taking or losing your money or treating you unfairly because of your age, a disability or other characteristic. You can raise your concerns with the Solicitors Regulation Authority.
In addition you have the right to challenge or complain about our bill, and you have the right to apply for assessment of our bill under Part III of the Solicitors Act 1974 but please note that you will be liable to pay interest on any bill which is unpaid for more than 30 days.
For more information about how we deal with your complaint, please go to https://www.fairplane.co.uk/terms-and-conditions