We've all been kept waiting for a delayed flight at some time or another, but if this happened to you last year whilst you were at London Stanstead airport, you can now say that you had the bad luck to have chosen to fly from the airport in the UK with the worst record for delays in 2018.
According to the Press Association, if you flew from Stanstead in 2018 you are likely to have been held up on average by around 25 minutes.
At the other end of the spectrum and responsible for the least amount of delays, was the Northern Irish airport named after one of its most famous sons… Belfast City (George Best).
A spokesman for the Essex based airport has described the summer of 2018 as being a particularly challenging one for them, stating that "adverse weather and air traffic control issues had a dramatic impact on airline on-time performance".
In effort to put the problems of 2018 behind them, Ryanair have already made a multimillion-pound investment to support its ground operation at the airport.
London Stanstead is the fourth busiest airport in the UK and is home to many of the main low-cost eastern European airlines and Ryanair.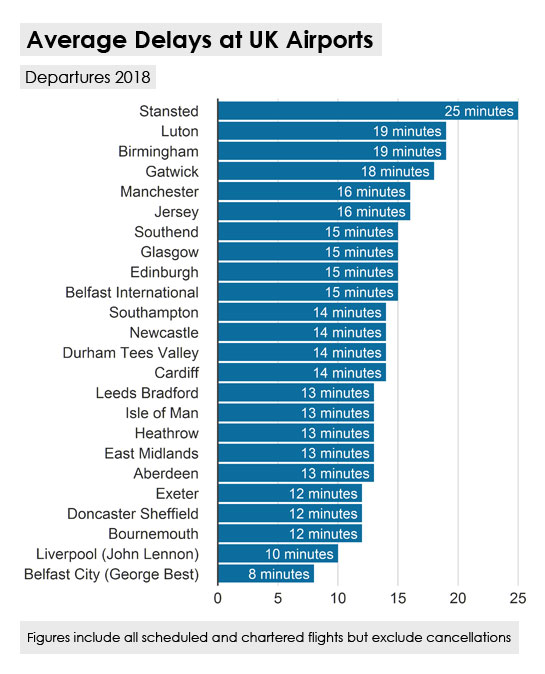 ---